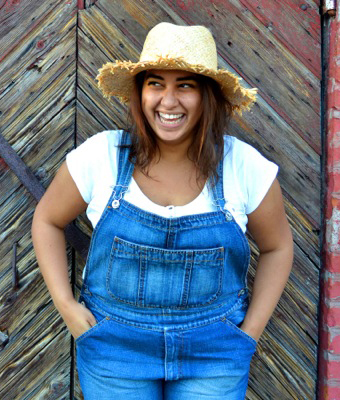 GIULIA UGATTI
lead vocal, percussion
,

electronics
Giulia has studied at the High Academy of Singing of Verona, where she graduated in Modern and Jazz Singing in 2009 and atteined the Master in Singing Teaching in 2010.
Through the experience as vocal coach for the theatrical troupe I Fools in Turin (since 2011) she approached the world of the scenic arts joining the Gloriana Ferlini's troupe Ilse in Verona in 2012 first and then studying improvisational theater in 2014 with Rosa Masciopinto.
On 2010 the stage of Micca Club in Rome hosted the first apparition of Giulia's alter-ego Red Mambah, character who passed through a long refining process since her admission to the permanent cast of Burlesque & Cabaret Verona in 2012. The same year she guested the Gianluca Guidi's radio show Gianvarietà on the Italian National Radio Station Radio Rai 1.
After a long time of training and apprenticeship spent singing for notable bands in the north of Italy and working as a lead and background vocalist for the Azzurra label, in 2010 Giulia founded the Cheap Seats with Diego Gastaldelli, an original and eccentric duo which turns "daring raids in distant and seemingly irreconcilable musical territories" (from the warmest soul to the most distorted rock until the most "synthetic" electronic-music) in its trademark.
While on holiday in Kenya in 2013, Giulia has also met the local hip-hop artist Katoi Wa Tabaka who required her as special guest for the single Namsifu (Tabaka Records).
During her staying in Australia in 2015 she has performed as Red Mambah at the CaBBaret of Brisbane, an event by BB le Buff's school of performing arts.
---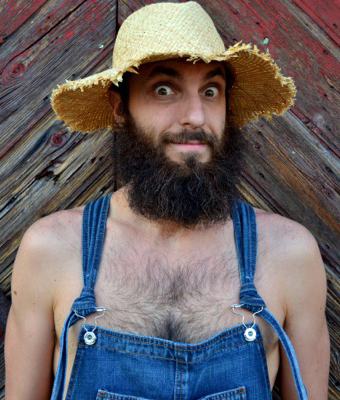 DIEGO GASTALDELLI
guitar, bass guitar, backing vocals,
electronics, programming

Unusual musician, rustic and instinctive guitarist but also a great estimator of electronic music and author of badly-hidden cynicism.
In 2010, for the 30th anniversary of John Lennon's death, he has written and played his first show "John Lennon: the legend who wanted to become a man" assisted and joined on stage by Giulia Ugatti and his brother Enrico.
That same year him and Giulia started the Cheap Seats, a project that reached a definitive shape only in 2013 to radically change once again in 2016 after they came back from a long and meaningful trip overseas.
Diego has also founded of the Goodbye Dog (afterwards evolved in "N.E.D."), an electro-acoustic-electronic trio, which he played in until his leaving in 2014.
He's also permanently part of the technical staff of Burlesque&Cabaret Verona.
---